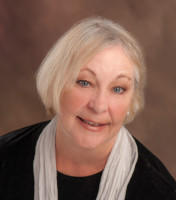 Janet Cimorelli, Florida Licensed Nutrition Counselor
Janet Cimorelli has been doing nutritional counseling since 1985.  She has helped thousands of individuals achieve their health goals through dietary and lifestyle changes.
In addition to the counseling services offered, Janet Cimorelli has facilitated support groups in many areas of health challenges including depression, insomnia, weight loss, diabetes and healthy aging.  Through her local radio broadcasts she has introduced thousands more to the concepts of holistic health approaches.
Using natural supplement support, education on food choices, and recommendations for introducing exercise, Janet Cimorelli can assist you in creating the personalized program to overcome illness and establish everyday wellness and good health in your life.
The advanced testing available when working with Janet Cimorelli will guide you throughout the counseling.   By offering guidance along with specific test results, she can establish the most efficient approaches for your diagnosis while keeping in mind personal preferences.
The counseling sessions are an adjunct to your medical care.  These approaches are to support the most positive outcome.  Guiding clients through the maze of offerings, Janet Cimorelli supports her recommendations with sound, scientifically researched suggestions.  More and more physicians acknowledge the benefits of nutritionally supporting patients during phases of medical treatment.
For example, diabetic patients respond more positively to their medical treatment when optimizing nutrition status.  Recovery from heart surgery is enhanced with nutritional support.   Hormone balance is achieved with less disruption when nutrition supplements are part of the treatment plan.  Enhanced fertility and reduction in pregnancy difficulties are seen with proper, individualized nutritional support.  Energy, sleep, joint health, attention, concentration, memory, immunity, stress reduction, mood support, allergies, weight management, digestive issues all have answers in nutrition balance.
Join us!  Find a new level of wellness here!  So much information presented in ways that you can easily adapt to your schedule and needs.